Feb. 8 2023
2 min. read time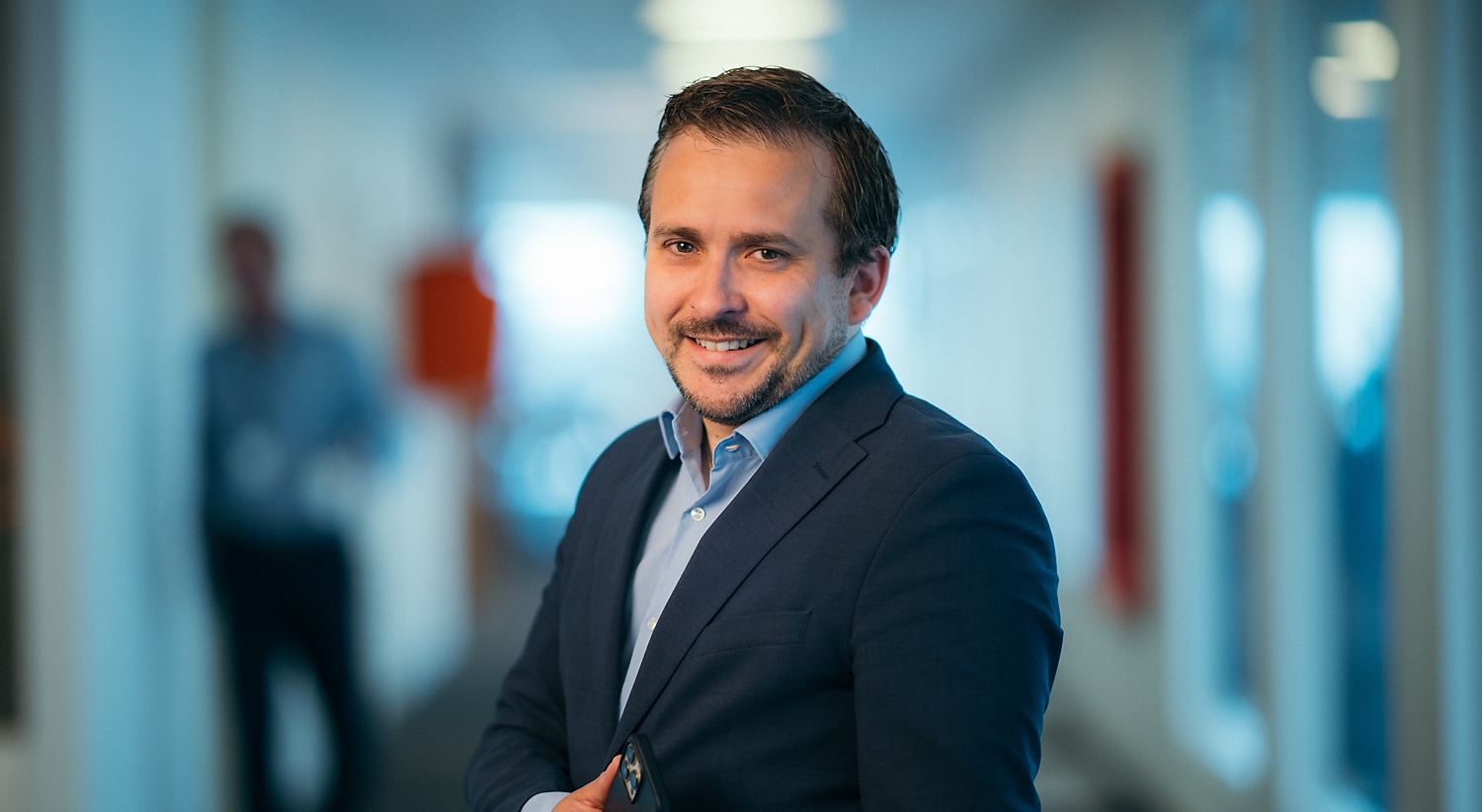 CTO: Nicolai Rygh, EVP / CTO Personal Banking at DNB.
In the early 1980's the first internet-banking project, named Postex, began as a cooperation between Posten, Postgiro and Postsparebanken. Late in the same decade, on November 15th, 1989, to be exact, the first transaction from "home banking" took place. This was also the first time anyone in the world had used a digital security card for home banking – marking one of our many accolades in bringing technology and banking closer together.
Soon after, in 1996, Postbanken.no went live. And in the merger between Postbanken and DnB, and later between DnB and Sparebanken NOR, the online banking technology from Postbanken was chosen as the online bank for the group. The technology has since been developed into what we today call the e-plattform based on IBM WebShere Application Server (WAS).
Our first steps
Fast forward to 2015 and the launch of arguably our biggest fintech innovation to date, Vipps. We didn't know it then, but it would be our ticket to start using cloud technology. At first Vipps was running as a monolith (WAS-) application on the same infrastructure as the online bank and used the same APIs as the core banking solutions. Due to the rapid popularity of Vipps, our systems experienced increasing distress to the point where we needed to redesign the infrastructure supporting Vipps. The mobile payment application was then re-built as a microservice solution running in a separate cloud infrastructure. Cloud technology enabled us to give Vipps dedicated infrastructure before they became a separate company.
Cloud as a driver for change
After Vipps was built as a platform, we started our own Cloud Center of Excellence, and dedicated teams to build the foundation for our cloud journey for our customer channels. For instance, today we use cloud as an active strategy in our application development. When we started to build our new mobile bank, we started with a blank canvas in AWS. We wanted a fresh setup, we wanted to do it right. The cloud was (and still is) built with modern architecture, but we've also changed how we work – the cloud is an accelerator for our new way of working.
Next on our journey
Speaking of acceleration, the mobile bank isn't the only thing we've modernized with cloud technology in recent years. DNB.no is now running on a modern experience management platform built with capabilities from Adobe and AWS. Next on our journey is to build the future online bank where we'll bring the best from our experience and product teams together in a true omnichannel experience. And it will be built on our own Digital Platform – on AWS.
Disclaimer: The views and opinions expressed in this article are those of the author and do not necessarily reflect the official policy or position of DNB.